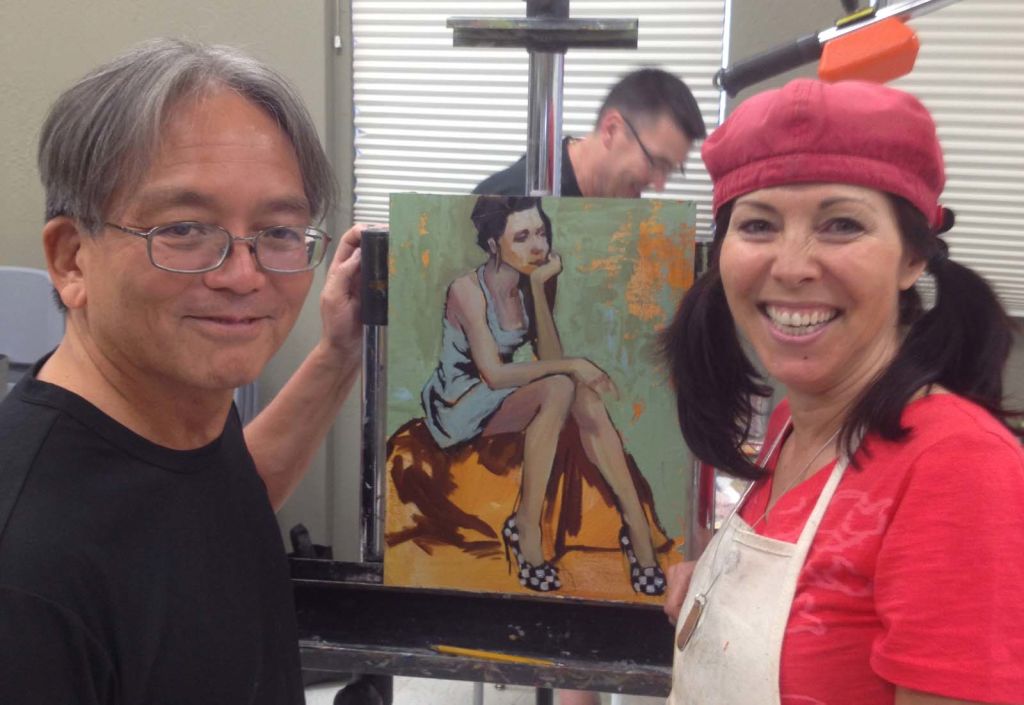 I graduated with a diploma in Commercial Design and Advertising at the University College of the Caribou, Canada and then completed two years of part time Marketing studies at the British Columbia Institute of Technology in Vancouver.
I worked freelance in marketing, sales, public relations, graphic design and as an art director for twelve years while living in Malaysia, China and the Philippines.
While I lived in China, I studied sculpture and Chinese calligraphy with local artists and teachers with the help of translators and I also designed menu covers and brochures for the Shangri-la Hotel Beijing.
From 2000-03, I attended the Vancouver Academy of Art in part time studies in classical portrait drawing, watercolour portrait painting with Michael Britton and "Boku Jazz," a form of Zen brush painting with artist Ari Tomita.
I have also studied with Nationally recognized artists such as New York based Milt Kobayashi, AJ Powers in Seattle, Liana Bennett from Arts Umbrella in Bothell, Washington and David Shevlino at The Whidbey Island School of Fine Arts. 
Over the past 10 years, I have worked many Artist Residencies art Hood River middle schools for "Arts In Education of the Gorge" and have participated in their annual summer teacher training workshops.